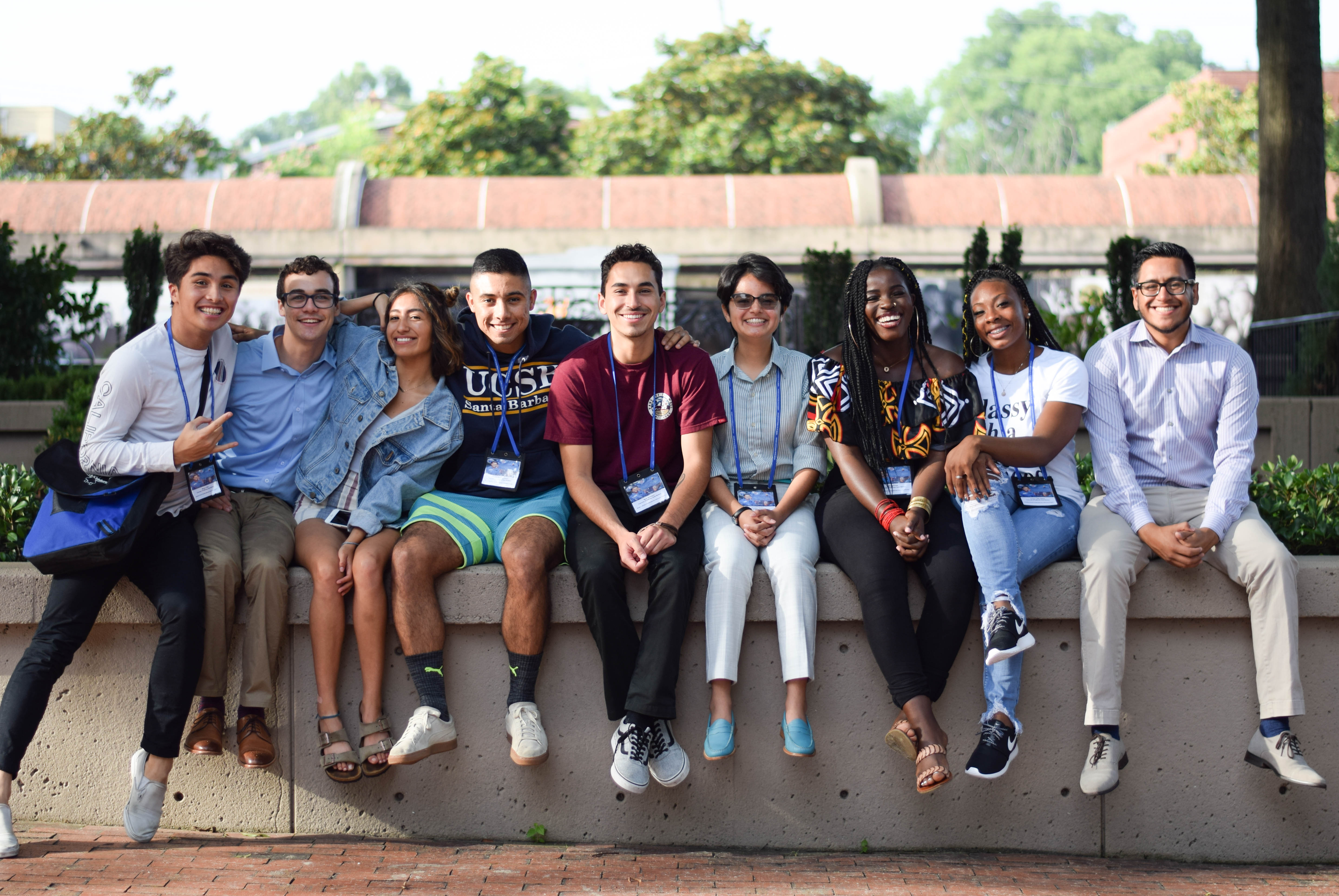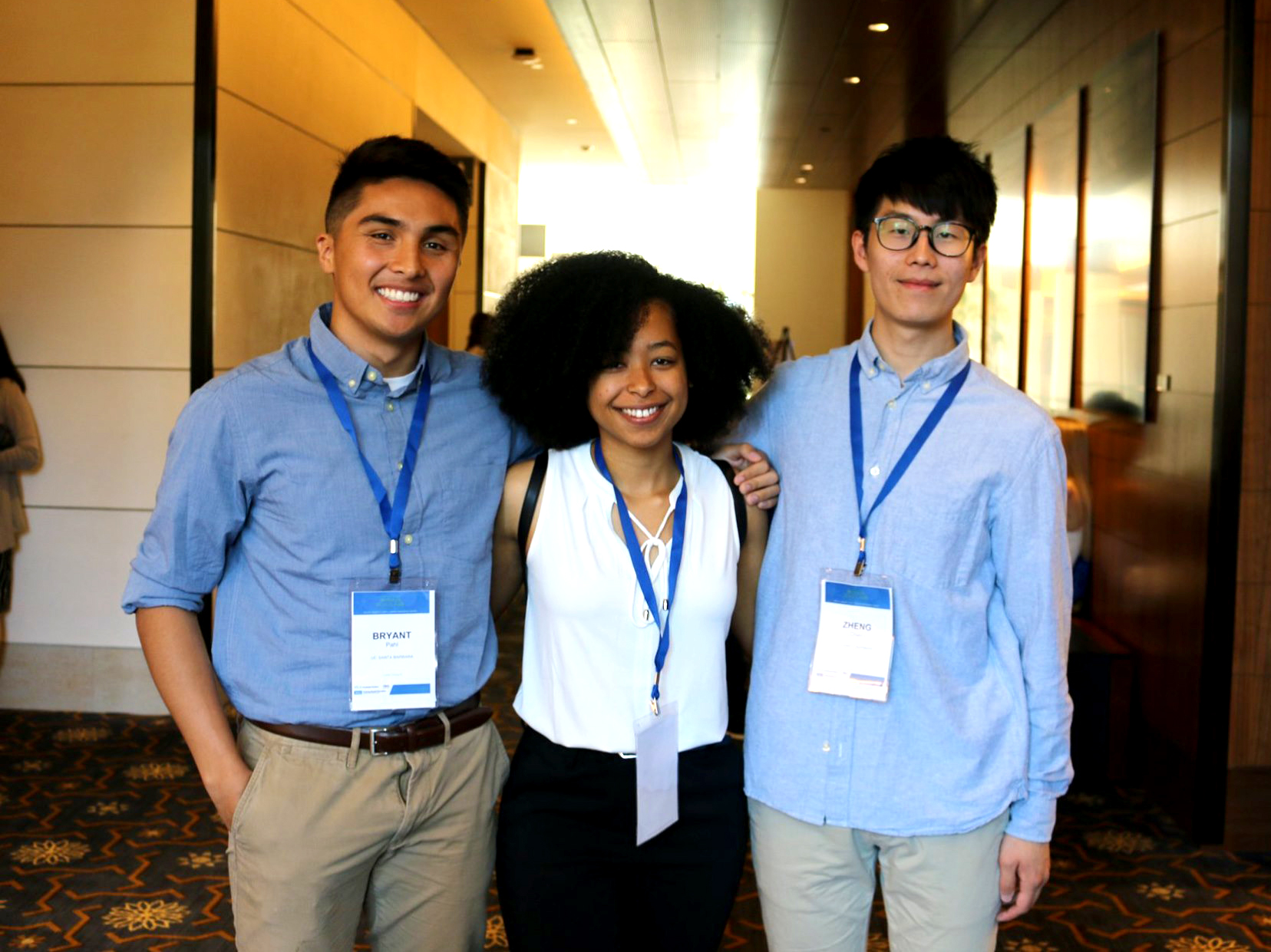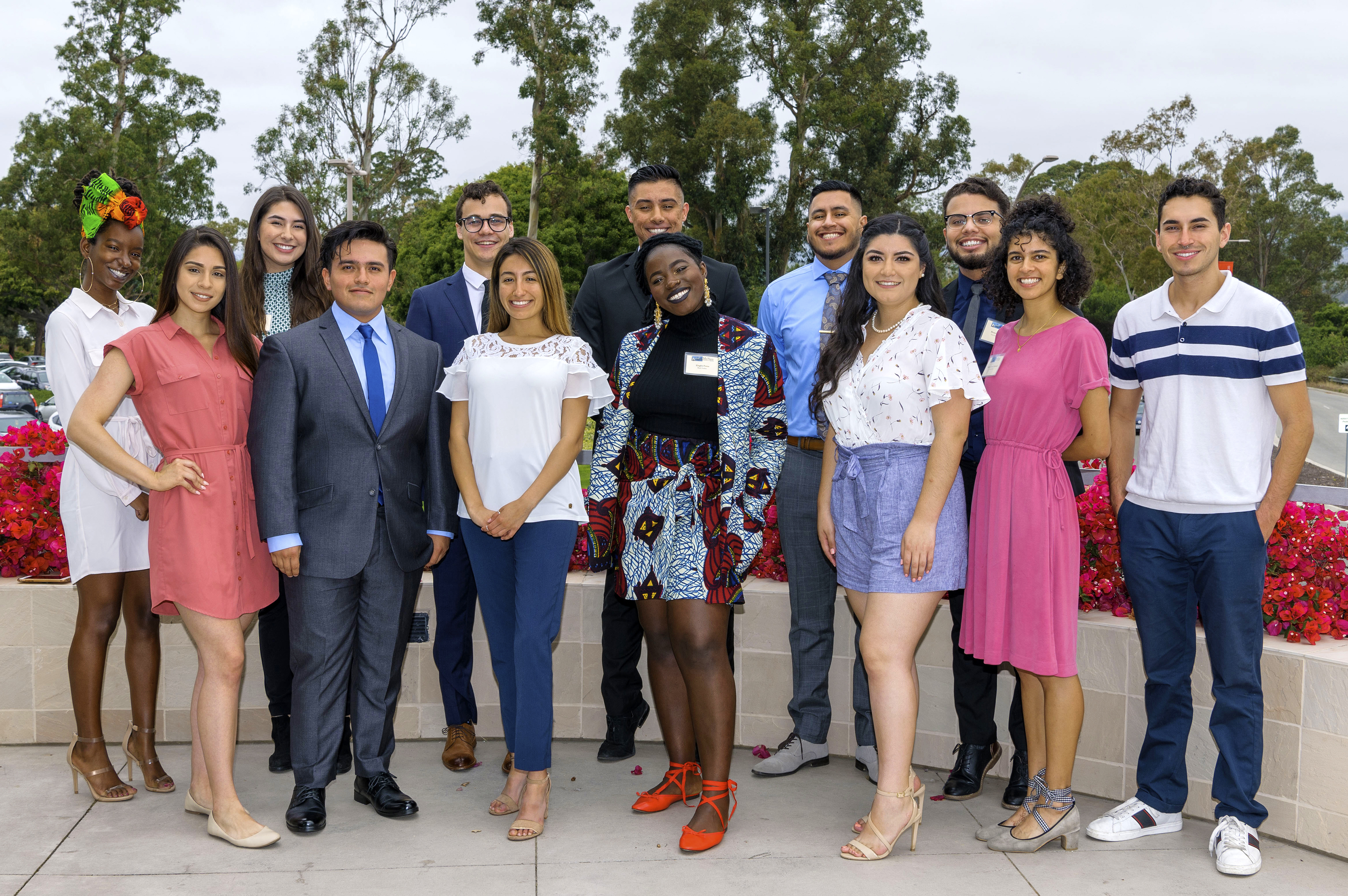 Scholars in Atlanta, GA, Los Angeles, CA, and at our End of Year Graduation Luncheon
*MARCH 2020 UPDATE: The McNair Scholars Program staff will be working remotely until further notice. You can reach us by emailing mcnair@mcnair.ucsb.edu.* 
The McNair Scholars Program prepares qualified undergraduates for entrance to a PhD program in all fields of study. The goals of the program are to increase the number of first-generation, low-income and/or underrepresented students in Ph.D. programs, and ultimately, to diversify the faculty in colleges and universities across the country.
This federal program was established in memory of physicist and Challenger Astronaut, Dr. Ronald E. McNair. It is one of several TRIO programs funded by the Department of Education supporting the academic achievement of students from groups traditionally underrepresented in higher education. The UCSB McNair Scholars Program is funded by a 5-year grant from the U.S. Department of Education with additional support by the Office of the Executive Vice Chancellor and the deans of the College of Letters and Sciences and the College of Engineering. Some of our science, technology, engineering, and mathematics (STEM) scholars are partially funded by Edison International.
The UCSB McNair Scholars Program provides undergraduates with opportunities to participate in academic year and summer research activities. McNair Scholars attend courses, seminars and workshops on topics related to graduate school preparation; complete a research project under the guidance of a faculty mentor; and have the opportunity to present their research at local, regional and national conferences.